The interactive whiteboard market has grown at a tremendous pace over the last few years. When interactive whiteboards were first introduced, they were only popular in the United States, Canada, and the UK. Today, interactive whiteboards are found all over the world.
It's difficult to do research on the prices of interactive whiteboards on the internet. Simply Googling for interactive white board prices returns a dizzying array of brands, models, sizes, features, and prices. There is just too much information to sort through in a timely fashion. Even worse, many web sites will take the easy way out and direct you to a contact form, an email address, or a phone number that says, "Call for Price". Articles and blogs frequently dance around the issue of price for interactive white boards. Phone calls to other local Office Technology dealers in Virginia almost always result in "It depends" or "Let me call you right back". My neighbor is a county school administrator and she had no idea what an interactive whiteboard would cost.
Rest assured that if you are looking for a straight answer on price, you have come to the right place. Virginia Business Systems is a leading seller of interactive whiteboards. We can help you sort through the chatter and give you the information you will need to establish a budget for buying an interactive whiteboard. This article will help identify and discuss the factors influencing the costs of interactive whiteboards.
A vast majority of interactive whiteboards will cost between $1500 and $15,000 depending on a number of factors such as size, brand, resolution, features, and accessories. Keep in mind that buying interactive white boards in larger quantities will usually result in a lower per-unit price.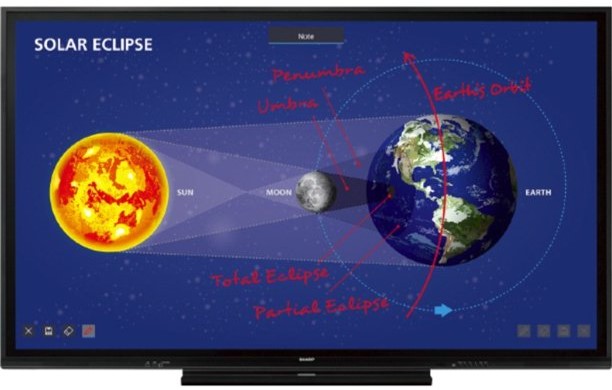 So What Is An Interactive Whiteboard And What Does It Do?
Interactive whiteboards, also known as a smartboards, are interactive displays that function like a conventional whiteboard that displays user input either directly or through other devices.
Conventional whiteboards have been used to share messages, capture information, and facilitate brainstorming and collaboration. Interactive whiteboards have the same basic conventional whiteboard functionality with the ability to connect to the Internet and increase the range of operations that are possible.
The technology behind interactive whiteboards uses large format flat screens with a standalone system on a chip that use a tablet or other devices for user interaction. Since handwriting and character recognition are generally included functions, keyboards are often not used. Interactive whiteboard software often includes the ability to manually annotate the display using a stylus, digital pen, or a user's fingers. They can handle multi-media and provide teachers with specialized tools for their students.
Interactive whiteboards are used in classrooms, boardrooms, engineering, business centers, and project management applications. Interactive white boards can be found in almost every school system and have become indispensable pieces of classroom instructional technology.
What Factors Increase The Price Of An Interactive Whiteboard?
There are several factors that increase the cost of an Interactive Whiteboard.
Size: The most obvious attribute that would increase the cost of an Interactive Whiteboard is size. The general rule of thumb is that bigger screen size equals a bigger price tag. The most popular sizes for Interactive Whiteboards range from 55 inches to 98 inches when measured diagonally. The most commonly purchased sizes range between 65 and 84 inches.
A 55 inch board can be had for under $1000, while a 98 inch board can cost in excess of $10,000.
Software: Software is often times a hidden or unexpected factor that adds to the price of an Interactive White Board. Specialized apps can cost from free to over $600 depending on the app. Cloud services or other software that enhances connectivity, storage, or performance can cost between $150 and $1500 per month. Be absolutely sure what software you will need for your Interactive Whiteboard, as software can rival or even exceed the price of the actual hardware.
Accessories: Accessories for your White Board can also add significantly to the cost of your solution. Pens and erasers can range from $25 to over $200. Wall mounts and rolling stands can range from $250 to well over $1500. Additional cameras or camera upgrades can cost from $100 to $250 depending on resolution and features.
Resolution: With 8K displays just now coming onto the market, you can safely assume that higher resolution equals higher price.
Brand: Just like any other product, certain brands cost more than others. An Audi will usually cost more than a Ford.
It's easier than you think to add features and accessories to your Interactive Smartboard that can quickly drive up the bottom-line price significantly. Do your homework and be sure you are not sold any extras that you don't need.
What Factors Decrease The Price Of An Interactive Whiteboard?
The factors that decrease the price of a Digital Whiteboard are the same ones that increase the cost of Interactive Whiteboards.
Size: Smaller Interactive White Boards will usually cost less than larger ones. Put some serious thought into whether you really need that huge 98 inch boards. Smaller rooms can be overwhelmed with an oversized board. Keep in mind that a really large Interactive Whiteboard will be difficult to move around even if its on a moveable stand or cart. Putting a really large Digital Whiteboard on a fixed wall mount must also have special hardware and structural requirements. So smaller boards will generally be less expensive all the way around.
Software: Software can add a lot of cost. Think about the minimum functionality that your Interactive Digital Display will need. Cloud services are generally a good deal, but be aware of pricey brand-centric or proprietary software that can only work with a certain type or brand of Interactive Smart Board.
Accessories: Again, think about what you will actually need. A 98 inch Interactive White Board will require an expensive rolling stand if you need to move it around. Even the most expensive rolling cart or rolling stand will not eliminate the difficulty in moving such a large board around your office or school.
Resolution: Consider the application. Having an 8K display resolution is probably more important of you are purchasing for a high-end conference center. Elementary school kids won't notice the difference.
Brand: Certain brands are a good value for price paid. At Virginia Business Systems, we sell and service the Sharp Aquos brand, because we believe the Sharp Interactive White Boards are reliable and perform well for the price.
You can save a lot of money by not overbuying for your Interactive Smart Board. Don't get a display that is larger than you need, carefully consider the actual cost of software and other Interactive Whiteboard accessories before making a final buying decision. Your local VBS sales rep can help you decide what you will need to buy in order to meet your particular requirements.
Why Are Some Interactive Whiteboard Dealers More Expensive?
There are a number of reasons why some Interactive Digital Display Dealerships are more expensive than others:
Experience: You should select a dealer who has a lot of experience selling and installing Interactive Whiteboards. For example, Virginia Business Systems has installed Interactive White Boards for large public school systems, and understands the potential pitfalls of a large and complex implementation. A less experienced dealership may charge more because they are learning as they go.
Brand: As we previously discussed, some dealers represent more expensive brands. Do your homework and ask your dealer sales rep which brands they sell and which brands provide the most value for dollars spent.
Installation and Training Fees: Some Interactive White Board dealers will charge a premium for installation and training fees. Be sure to ask your salesperson to itemize the training and install charges so you can compare and know what you are paying for.
Why Are Some Interactive White Board Dealers Less Expensive?
There are a number of reasons why some Interactive Digital Display Dealerships are less expensive than others:
Experience: An Interactive Display Board dealer who sells a lot of Interactive White Boards will understand the entire sales cycle and the installation and training process much better than a dealer who doesn't sell many. Plus, dealers who sell a lot of these Interactive Displays will get volume buying discounts from the manufacturers and can offer these devices at a much lower price.
Brand: Look for an Office Technology Dealer who offers more than one line of Interactive Whiteboards. Be sure to have your salesperson explain the cost differences and value proposition of the various brands and models so you don't overpay for technology you won't use or don't need.
Installation and Training Fees: Dealers who sell a large volume of Interactive White Boards will also have a brisk business in implementation and training deliverables. Economies of scale will allow them to charge a reasonable fee for professional services for Interactive Whiteboard installs.
Choosing The Right Interactive Whiteboard For YOU!
While many companies offer quality products, it often comes down to who you buy them from and who will support them. Why do companies charge more for hardware than others? Like anything in life, you tend to get what you pay for. If a deal is too good to be true, it probably is. When you buy an Interactive Whiteboard, you are entering a multi-year commitment and you want to be sure the company will be there and will fulfill your contractual obligations. Do your research on the company, check out their Better Business Bureau accreditation, references, and reputation. It costs money to run a quality and sustainable organization, to provide the proper training and certification for their employees, competitive compensation and benefits and that ultimately impacts your cost. If you want the cheapest Interactive Display Board you can certainly find it, but remember you want to ensure your organization that the company will be there for the long term to support that inexpensive solution.
Does this mean you should pay too much? Of course not. What it means is you should expect to pay a competitive price and enter into a win/win agreement that delivers a customized solution for you and a reasonable profit for your vendor who you want to become a trusted business partner.
Where Does Virginia Business Systems Fit?
We like to think that Virginia Business Systems is the ideal Interactive Whiteboard dealership. Not too cheap, not too expensive, but just right. We employ experienced, skilled technicians and we pay them commensurate with their abilities. We provide a quality office technology service. We also sell a consistently high volume of Interactive Display Boards, so we understand our processes and can sell and repair the gear we sell very efficiently. We also have some used Interactive Whiteboards in our inventory and showrooms that are available as more cost-effective options.
So, if you are interested in learning more about Interactive Displays, please contact us and an experienced member of our team will reach out to you.
To learn more about exactly how much an Interactive Whiteboard will cost your organization, fill out the form below and we can provide a no obligation quote. Buying an interactive Whiteboard need not be a dreaded task; this is an opportunity to improve productivity, security, efficiency and get a good deal. Plus, we work with you in your preferred way, either remotely or in person.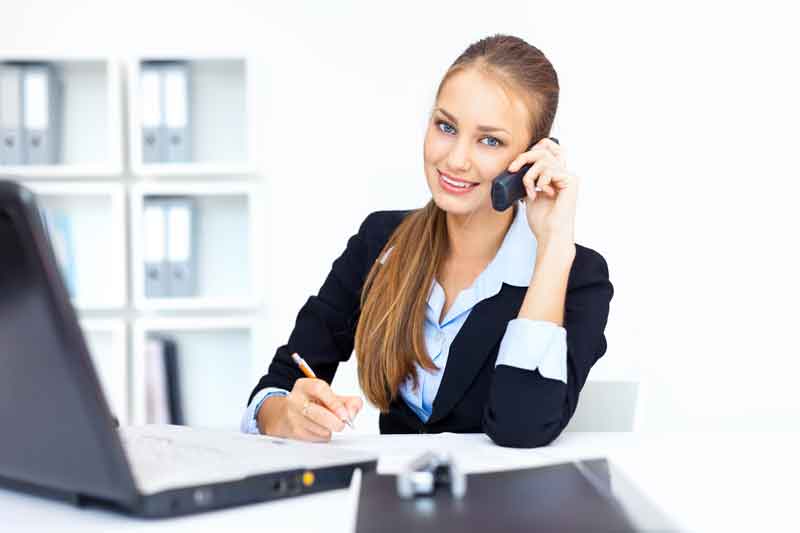 As you begin to understand production printer costs, you may realize that there are substantial cost and price differences between production printing dealers, even for the exact same device. You may ask yourself why. Here are some reasons why:
Some dealers cost more because they have experienced production printer technicians who command higher salaries. This will benefit you as a customer in the long run, as a cheap production printer will end up costing you more in the long run if it is broken all the time. Look for a production printing repair service with skilled techs.
Many production printing dealerships cost more because of the brand of production printer that they sell. Much like automobiles, some brands command a higher price. A BMW is going to cost more than a Chevy. A similarly featured Konica Minolta production printing device may cost more than a Canon. Be sure to communicate your device requirements when discussing production print costs with your local copier dealer.