Here at VBS, we are often asked "How much does a printer cost?" The quick answer is anywhere between $50 and $10,000. Helpful? Not really…
Printers are the mainstays of offices: enterprise, large, small and home. For purposes of this article we are addressing the smaller format "desktop" printing devices, also called A4 printers based on the European letter paper size designation. They can be a single-function printer or a Multi-Functional Printer ("MFP") which can print, scan, copy, and FAX. This article addresses the costs of commercial printers and MFP's and the variables which impact the cost.
Here is a guide to what the costs would be depending on speed, color, and the number of accessories you add and the manufacturer. Virginia Business Systems is a leading dealer of office printers.
Black & White Single-Function A4 Printer $1000-$2000
Color Single-Function A4 Printer $1500-$3000
Black & White A4 Desktop MFP $2000-$3000
Color Desktop A4 MFP $2500-$4000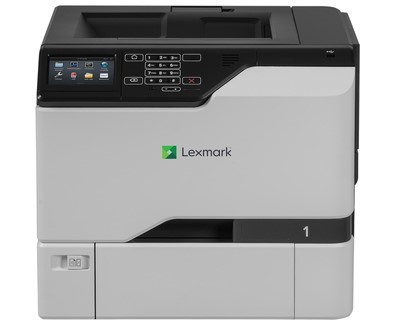 So, in order to get the right printer at the right price, you should be able to answer these questions:
How many pages do you print in a day, week or month?
What else would you like your copier/printer to do?
Do you need to output in color or black and white?
Is this for a fleet, small business, or small office/home office ("SOHO")?
How are you going to pay for this?
---
How many pages do you print in a day, week or month?
How fast do you want to print? How many users? We recommend the best size and speed of an A4 printer based on the Average Monthly Print Volume ("AMPV"). This is a historical measurement of your printing trends. The more pages you print the faster a device you will want to produce the output and maintain uptime. Do you have one printer for many people (centralized) or many devices in a decentralized environment? A small office/home office (SOHO) MFP will cost less than a unit that can support multiple users.
Most office equipment leases range from thirty-six to sixty months, you will want to ensure the A4 copier you select will last for the entire contract term. If you buy your equipment instead of lease, you may keep it even longer. Less volume means you can use a slower, smaller desktop printer. Not as much wear tear and less output also means a lower cost.
What else would you like your printer to do?
Just the Fax Please. Do you still FAX? Like you, I thought no one FAXes anymore and I was wrong! There are some industries which require FAX (medical) and others that use it in their workflow (government). Regardless, FAX still here and you would rather have it built into your MFP than keep the old standalone FAX which requires unique power, supplies, and maintenance agreement. FAX options for business class MFP's are relatively inexpensive and ensure you can continue to communicate with customers, constituents, suppliers and those who still use this technology. The cost of a FAX kit for an A4 MFP is about $300.
Copy Me? Do you need to copy or use a flatbed scanner to scan small or delicate originals? If so, you will want a Multi-Functional Printer or MFP. This is a printer that does a bunch of things like copy, scan, and print. The scanner and document feeder will add to the cost of the printer. Scanning is typically not an option and requires a completely different model.
Paper Capacity- Fill 'er Up! How often to you like to load paper? My guess is not often. Have you ever noticed that people will avoid the printer if it needs paper, and wait for someone else to load the paper? All commercial MFP's come with a standard paper capacity. Often times this standard paper capacity is pretty small. The question is how much paper do you need in the printer? Do you need different sizes and paper types on demand? Paper handling has improved dramatically over the years and printers can print on many different stocks, media, envelopes, etc. Ensure you get a commercial printer that can meet your productivity requirements so you aren't letting jobs sit while you reload paper or have to manually change paper types for frequent. This option can cost anywhere between $100 and $500.
Printer Bases- Stand Up! Do you plan on placing the printer on a desktop or do you need a stand? Stands are not expensive and can accommodate additional paper sources. Plan to pay between $50 and $200 for an additional base for your copier or printer.
Do you need/want your output in color or black and white?
Are you a Black and White person or do you prefer to Color My World? Do you prefer reading color or black and white articles, documents, and signs? Color will affect the acquisition cost of a printer, but the differences between color and monochrome (black & white) costs are diminishing. Increasingly, color is more widely available at a lower operating cost and we live in a color world. If you will be producing printed materials for employees and customers, you want them to read and understand them. Color printing improves retention and attention. Do you see many monochrome websites, blogs, ads, or magazines? Unlikely. If you want to limit the number of color images produced with a color printer, built-in controls can achieve this at no additional cost. A color-enabled business class MFP or printer costs between $200-$500 more than a comparable black and white or monochrome printer.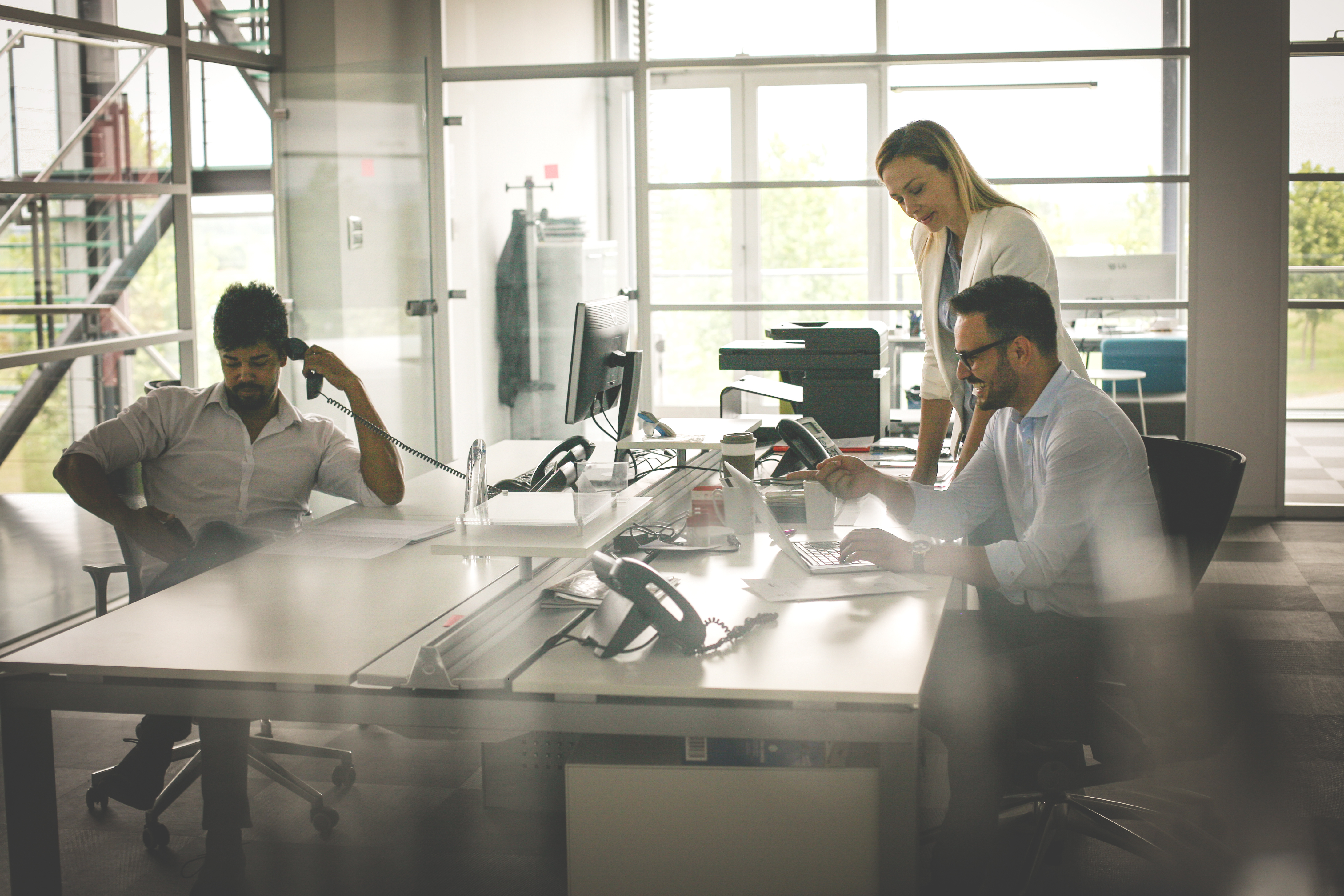 Environment
Is the printer for a small office, part of a fleet, or a SOHO? If it is part of a fleet, you may want to consider Managed Print Services ("MPS"). Managed Print is a way to control print spend by monitoring usage, functionality, and corral renegade print expense. Contact a Managed Print Specialist at Virginia Business Systems for more details.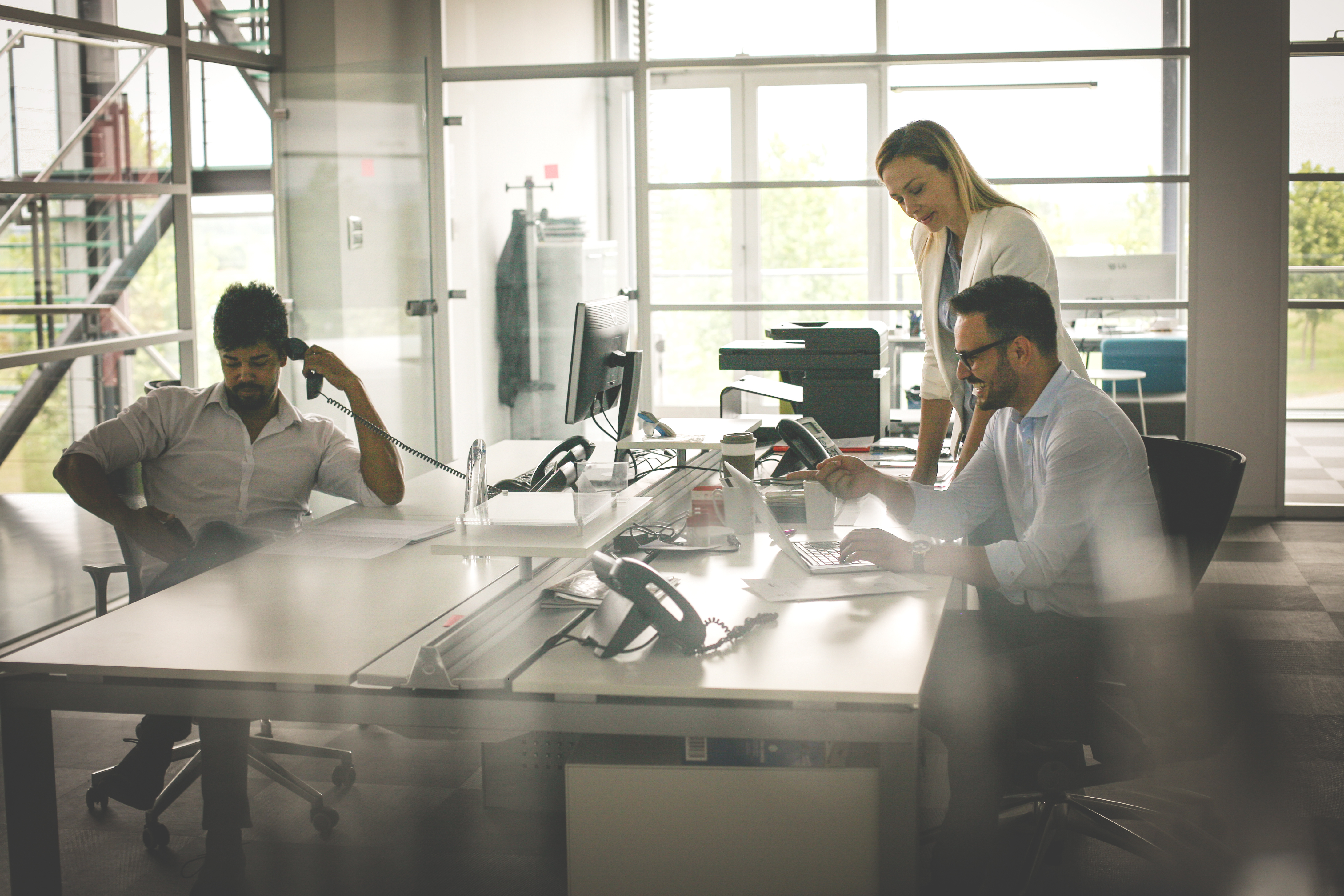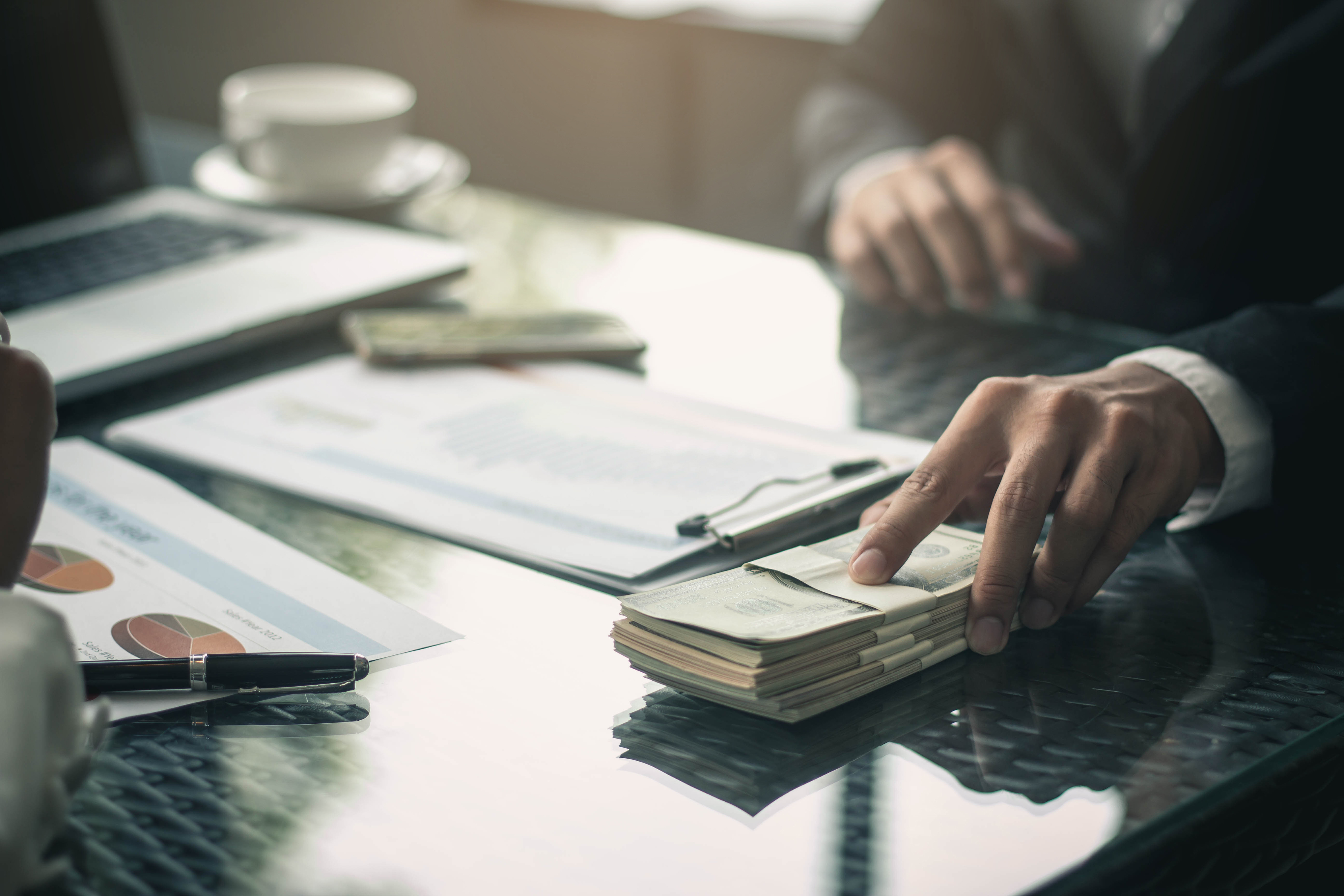 How are you going to pay for this?
Financing or Buying your Printer? Once you have selected your printer and options, you need to determine how you will pay for it. Options include paying cash or leasing. Most customers pay cash for commercial MFP's that cost less than $3000, however leasing can still be an attractive alternative. From a cost perspective, cash is always king as it will ultimately cost less to pay cash. Many customers prefer leasing as it conserves cash, utilizes low interest rates and eliminates obsolescence. There are tax advantages for both methods.
What Factors Increase the Cost of an Office Printer?
Many things can drive up the cost of an A4 desktop printer:

Speed!
The higher the speed, the more expensive the printer. Calculate how fast you need to print and choose the right desktop printer.

Color adds cost
A desktop printer that prints in color will almost always cost more than an equivalent black and white device. A color A4 printer will have a slightly higher purchase cost, AND a higher cost of operation. Operational costs include repair service, maintenance, toner, and power.

Paper handling
To operate efficiently, a desktop printer should be able to output reams of paper without end user intervention. More paper capacity means a higher price.

Finishing options
There are a few finishing options available for business class desktop printers. Staple finishers will bind a set of documents in the upper left corner or two on the long or short side of a document.
There are a wide range of costs for desktop printer finishers. A basic office-class stapler can cost around $200.
What Drives the Cost of a Desktop Printer Down?
There are several circumstances where a business needs to pay as little as possible for a device: startup, high growth mode, non-profit, etc. Let's consider a few of the ways to reduce the cost of an office-class printer.
Do you really have to have a color A4 printer? The cost of color is about $200- $300 more per device and the cost of color prints is higher than black and white, sometimes 4x to 5x higher.
If you don't need finishing then don't pay extra for it. If your applications don't require stapling or separating multiple sets, you can reduce the cost of your printer by $200 to $300.
Like most loans, the longer the term the lower the monthly payment. However, the total cost of ownership (TCO) is higher due to the higher interest rate. We recommend selecting a term that aligns with your budget and your desire to keep the equipment beyond the typical 3-5 year life cycle.
Used Printers
Another option is a used printer. Many companies offer cheap printers that were traded in or were upgraded and are coming off a lease. This option can save 50% or more vs a new desktop printer; however, keep the following in mind if considering acquiring a cheap used desktop printer:
Why are Some Printer Dealers More Expensive?
As you research A4 printer costs, you may realize there are substantial cost and price differences between dealers, even for the exact same desktop printer. You may ask yourself why. Here are some possible explanations:
Some printer dealers are more expensive because skilled technicians earn higher salaries which equates to higher cost. This will benefit you as a customer in the long run, as a cheap desktop printer will cost you more if it is broken all the time.
Many local printer dealerships charge more because of the brand of device they represent. Much like automobiles, some brands command a higher price. An Audi will cost more than a VW. A similarly featured Konica Minolta desktop printer may cost more than a Ricoh. Understand and communicate your device requirements when discussing printer costs with your office equipment dealer.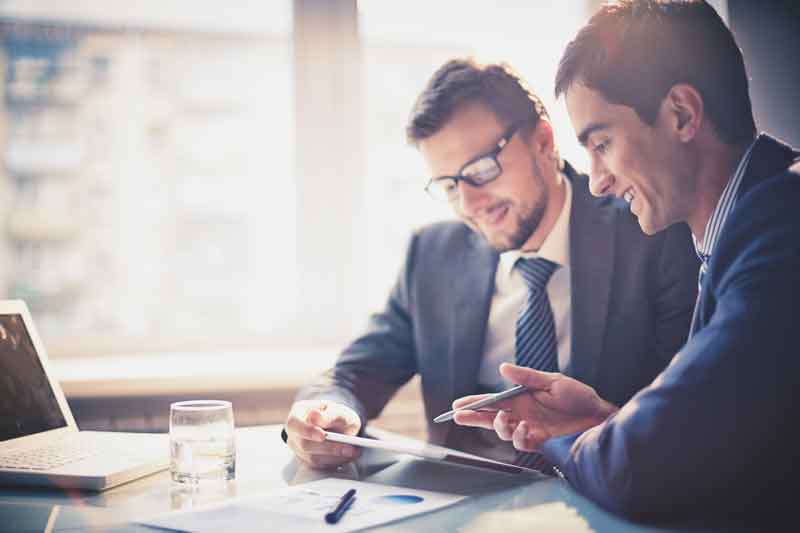 Why are Some Desktop Printer Dealers Less Expensive?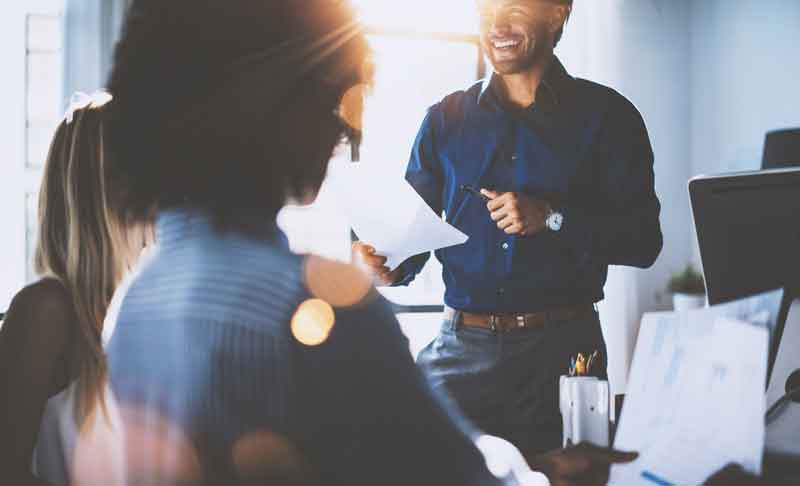 Much like the question about why some A4 printer dealers are MORE expensive than others, consider this:
Some business-class printer dealerships have high turnover of their service technicians so they may have less experienced techs on staff. Less experienced techs can mean they are paid less and may have lower service overhead costs. This is a bad thing for customers, as they may suffer more printer downtime as the less experienced technicians get on the job training. Having a competent local printer repair service is critical.
Some office technology dealerships may represent less expensive brands of business class printers. Others may be high volume sellers of printers which means they may have more experience and the efficiency they have developed allows them to charge a lower price.
Some less honest printer dealers may be selling a cheap desktop printer as a new device, but it may be refurbished or may be a loaner unit with many prints already on it. Ask your sales rep to tell you about the history of any A4 printer you are proposing to buy.
Choosing the Right Printer for YOU!
While many companies offer quality products, it often comes down to who you buy them from and who will support them.
To learn more about how much an A4 office printer or A4 MFP will cost your organization, please fill out the form below and we can provide a no obligation quote so you will know exactly how much your desktop printer will cost.